Relocation
To Switzerland Made Easy
We've got your back when it comes to relocating you to the Swiss Confederation.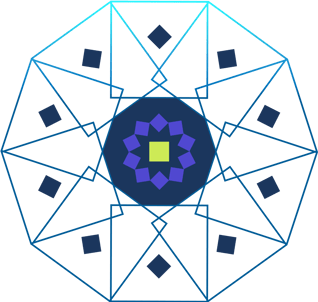 Relocation made easy.
With our network of cutting-edge service providers across all relevant areas we'll make your relocation to Switzerland a smooth experience.
It requires excellence throughout the process and access to relevant authorities to cover all your needs for a successful relocation:
Tax considerations (lump sum taxation agreements, cantonal differences, inheritance tax, and more)
Permit requirements (residence permit, work permit, passport/visa, company registration, and more)
Real estate buying, renting, selling (both private and commercial)
Life-concerning matters (education and schools, health care, insurances, driving licence, car registration, and more)
Banking and wealth management at its best (daily banking, investment portfolios, financial planning, structures and vehicles, and more)
Legal support as needed (relevant across all areas)
And much more...
Are you interested in relocation to Switzerland and would like to benefit from the very favorable tax conditions which are especially attractive for wealthy foreigners who relocate to Switzerland?
We are happy to support and advise you together with very experienced relocation experts which have already negotiated hundreds of lump sum taxation agreements with most cantons in Switzerland and are also very familiar with all other topics which are important to know in the context of relocation.
Our services comprise applications and advice concerning the various permit types for all nationalities such as:
Swiss Citizenship, L-Permit, B-Permit, C-Permit, Deposit of a C-Permit, Wochenaufhalter, Change of Canton, Family Reunification, Monitoring of Permits, Prolongation of Permits.
The established processes ensure that each client clearly understands the various steps in each application process, that the necessary documents are quickly received and partners are updated throughout the process. Our systematic approach and experience means we can manage the speed of the various stages in the permit process and accurately advise of the likely timing of permit issuance for each client. As many permits are issued for just twelve months we manage the monitoring of the permit expiration dates and prolong each permit when necessary.
Whether it's buying a new private home or an apartment, or just renting one, or you are looking for commercial buildings, we can make the search for you based on your criteria. Our Swiss-wide network will ensure full coverage of all your needs.
Whether it's finding the right health care provider in Switzerland, the right insurances, the right schools or other education for your children, to register your car and to transcribe your driving license, and to understand the pension scheme and planning - we have the entire spectrum covered.
We at Kaleido provide you with the full universe of private banking services, products and advice so you can rest assured that your money is in best hands.
Working together with one of the the most prestigious legal firms in Switzerland and abroad, we offer our clients a full range of integrated legal services for residency and working permits and all other legal matters. With government quotas and regulations continuously evolving this partnership is critical for ensuring a smooth and successful transition for moving to Switzerland.
Coming from the EU
For EU citizens it is today quite easy to get a residence permit in Switzerland as long as the income or the wealth is high enough so that there should be no risk of becoming dependent on social welfare.
In a nutshell:
Either working contract in Switzerland
or proof to have sufficient wealth to never fall under social help.


Coming from outside EU
For non-EU citizen there are further requirements to fulfil. Those requirements depend on the path to the residence permit. There are different alternatives on how to obtain this permit and our experts can show you which one is the best for you.
In a nutshell:
Either working contract in Switzerland
or proof to have sufficient wealth to never fall under social help

Plus one of the following:
Minimum yearly lump sum tax
Retired and having a certain relationship to CH
Establishing a profitable entreprise in CH

Get your tax lump sum approved.
Get your permits approved.
Get your real estate sorted.
Arrange all life-concerning matters.
Open your accounts at Kaleido.
Smooth transition to your new home
Let your relocation be managed by our expertise and excellence.
Contact us for a first discussion!
We're looking forward to speaking with you. Drop your name and email below and we'll get back to you soonest.